Don't Pay for Sex in Thailand – The ULTIMATE Guide on Seduction in Thailand now available on Amazon.
What time is it? Time for some memories about Thai girls. As always: these are obviously not their real names for privacy reasons.
The Isaan scream machine
One word: Screamer
Kao San Road continued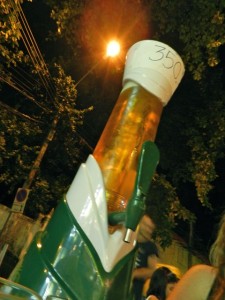 I met this girl on one of the crazy party nights when Science, my friend from home, came to visit me in Bangkok. I think it was the night after we met the Korean girls (see part 2). That was such an easy lay we decided to just do the same routine over. We started drinking in Kao San Road pretty early, the shopping tourists were slowly being replaced by the party people. We had just ordered our sheesha and beer tower when my friend bumps me "Dude, our Korean girls are over there". They were walking by looking at souvenirs. We were out looking for new pussy so we pretended to be very busy on our phones momentarily.
It worked, they hadn't seen us.
We say sheers and down a beer bottoms up. We started to feel the buzz from the beers and the sheesa (a great combination) but that particular night there wasn't a lot of quality around; a bunch of drunk backpacker whales the table over is trying  hard to get our attention but they were not much to look at. Even average looking Thai girls would get more looks. The cutest one of the backpackers came to our table "Can you take a picture of us"?
She hands me an digital camera from back when 5 mega pixels was considered the top of the line. I take her camera and carelessly take a picture without looking at the crappy LCD screen nor their group. Not interested, she got the point. I'm not usually rude like this, but without some nice hot Thai girls by our sides yet, the nicest I was going to be to this group was by ignoring them.
Things were not improving and the sheesha smoke started to thin out so we headed over next door to The Club.

Cock fest
Usually the vibe outside in Kao San Road is reflected by the crowd inside and tonight was no different: What a giant cock fest. Drunk Australians with the $2 tank tops, jumping around to the pounding techno music, bumping into each other and spilling beer on whoever passes by.
"Looks like we're going to end up in Insomnia tonight", I tell my friend after we made it to the bar across the dance floor, "We might as well get drunk". We order 2 shots of tequila and slam them down when I see a group of Thai girls through the forest of drunken fist pump champions. The group is surrounded by guys trying to drool themselves into these girls' pants. One particularly adventurous tank top tourist was pulling out his top game: He was actually trying to dance with one of the Thai girls. I don't know when he started dancing with her, but he had at least the time it took for me to walk over there to make a decent move. It was like taking candy from a baby, I walked up to her, extended my hand, she took it and we start grinding; not a word spoken.
Mister tank top was still dancing next to us thinking he'd get back "his turn" but when I started making out with her he realized it was time to move on. He tried to dance-walk away like he never wanted her in the first place.
My friend is also a guy of action and had opened the other girls of the set. I look over my shoulder and he's grinding one of her friends. Her friend was playing hard to get and he wasn't making out with her yet. I give them a bit more time and kept on grinding with my girl, but things were escalating quickly and sexual tension was getting high. While I'm dancing behind her she's reaching back to grab my dick through my pants.
Time to move
I really feel it's time to move now that sexual tension was at its peak. "Bro, this one is ready to go" I tell my friend. He's still not making out with his girl, I'm worried he might be investing too much time in the wrong girl but he replies:  "Ok man, I've got this. Just need some more time with mine. What's the name of the hotel again?". That's the nice part of traveling with friends that  are on the same page.
"Let's get some water" I tell my girl and before we know it we're in a taxi back to my hotel. She was clearly out to have a good time tonight. I find out she's from Esaan, I suspected it because she was petite, tight little ass and a nice tan, a good contrast with my pale Korean girl from the day before. There was zero-LMR, in fact as soon as we walked into my hotel room she jumped me, though I barely even noticed it because she was so petite. The fun thing about petite girls is that you can really throw them around.
Scream machine
I start smashing her and she was a screamer. Occasionally you'll run into a screamer but this one went all out; I'm sure this one had a sore throat the next day. I was worried they would send security to my room or something, she was loud enough to wake up people in the hotel across the street. Sometimes she was screaming in Thai sometimes in crappy English; I can't decide which one was more sexy. She would cum so easily and she came a lot; I love girls that can cum easy like that.
The next day I meet up with my friend, he also got girl home the night before. As he walked past my room to get to his, him and his girl witnessed my Isaan scream machine in full action. "Wow, what's going on in that room" his girl asked him, "Oh that's my brother's room" he said. That made her eyes sparkle 😉
NSFW pictures CLICK HERE
Summary
– Freaky sex, came fast, easily and hard! (nympho)
– Fun, happy, stress-less personality
– Lost her number – would have re-banged.

Boomerang (Thai Booty)
One word: Tattoos
Boomerang is a girl I banged in Phuket. She had the biggest Asian ass of all girls I banged during +1 year stay in South-East Asia. I didn't find a bigger booty until I arrived in Mexico; now that's saying something.
My friend Scotian and I had rented scooters for the week and we were cruising around looking for a decent Muay Thai gym. We were racing each other and testing the maximum speed of our bikes when I saw a group of girls ahead chilling in the grass beside the road. We slowed down to a wallmart scooter speed so they could see us and sure enough they started waving us over.
We stopped and talked to them; turned out they were massage girls trying to sell us a massage. We quickly changed that vibe and start flirting, making some jokes and getting them laughing. I jokingly ask "So who's the boss in this group?"; they all point to one girl. Apparently she was actually the owner of the massage place and literally their boss. I look up and indeed: It's her face on the bill board. But what really grabbed my attention about her was her big ass. I can appreciate some curves and that's not something Asian girls are most known for.
She was wearing ripped jeans booty shorts and I can best describe that ass with an animated gif: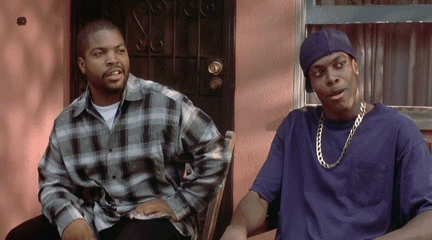 Besides her big butt she also had a bunch of crazy Thai style tattoos. We kick it up a notch on the flirting and not much later the boss girl is feeling up my dick and Scotian's got another one of the massage girls locked down too. They still had to work for a few more hours so we get their numbers and tell them we'll meet them later for drinks.
I send a few messages back and forth and later that night we go back to the massage place and pick our girls up. They hop on our bikes and we drive back: Perfect isolation moment; so I make sure I lose Scotian and his girl. My girl seems slutty enough to skip the token "drink in a bar" entirely so I stop at the 7-11, buy some beers and take her straight to my hotel room. Skipping that token "date" comes at a risk of increased LMR and indeed, for her level of sluttiness her last minute resistance was surprisingly high; I bust through it anyway.
Every piece of clothing I took off seemed to reveal a new tattoo, the next one more crazy than the one before. When I took of her sexy booty shorts, I discover the  weirdest  Thai tattoo I ever saw: Her thigh had a tattoo of a woman milking her own tit…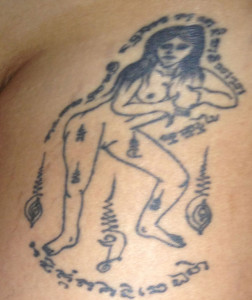 I'm not sure what that means in Thai, but to me that means Favela points.
I smash her a couple of times and after that she gives me a one hour relaxing oil massage: The bonus of banging massage girls! Scotian ended up banging his girl as well. He had applied the same strategy, he took his girl to the 7-11 and then straight to his room. "If the boss does it, it's okay I guess" 😉 I smashed her again a few days later, after my Muay Thai training I drove past her massage shop, when I saw her in her shorts I said let's go take a shower together.
"You can handle the store for an hour without me girls?", and she hopped on my bike.
Booty & tats
NSFW pictures CLICK HERE
Summary
– Daygame, scooter hunt
– Big butt, crazy tats
– Good sex
More Thailand, more Thai girls
For everything you need to know about dating and seducing Thai girls, day game tips, night life guides, shoring, online strategies, the perfect first dates and much, much more check out my Thailand dating guide:  Don't Pay for Sex in Thailand – The ULTIMATE GUIDE on Seduction in Thailand.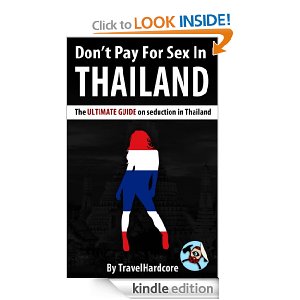 More in this series
Check out part 1 and 2:
Memories of Thailand (part 1).
Memories of Thailand (Part 2).