As I'm sitting in a Zen garden, I take a trip down memory lane as I remember some of my girls from the land of smiles.
Many of them are forgotten, but few will remain in my memory… Here are some stories about 5 girls that pop into my mind… (pics below)
Meanwhile my book Don't Pay for Sex in Thailand – The ULTIMATE Guide on Seduction in Thailand is finished and is now available on Amazon.
FYI: these are obviously not their real names for privacy reasons.
Som
In one word: Looks
I met her on a random night outside a bar. I had just banged a hot girl with fake tits I met with daygame, so I still had some after glow (feeling pretty good about myself), when I get a call from Fisto.
"Bro, I'm at the sheesha place"
We go there and there's 4 hot Thai girls sitting here. Some farang (foreigners) tried to open them and get shot down pretty badly. Then two of the girls leave and Fisto opens the set. We get them to sit at our table and smoke sheesha together.
Helped by my after glow I run pretty solid game, it was needed for these girls. They are very hard to isolate so I agree to meet my girl the next day for a "better sheesha" or whatever.
We went on our date the next day. Once I get a girl on a one-to-one date, I have a very high close rate. In over 95% of the cases I get at least kiss close, not much less I can get the SNL (same night lay). Unless something logistically goes wrong.
She turned out to be somewhat interesting, having traveled outside of Asia (which is rare for a Thai girl) and so she was more fun to talk with. We could actually talk about stuff besides "Thai food delicious chai mai?".
She got a lot of attention from Thai guys and farang alike, so it was fun walking around with her, especially when she was sporting her thong on the the beach.
Unfortunately I lost her as a regular during a two months trip to the Philippines.
Summary
Good sex, medium drive
Hot
Good English & more open minded
Met with daygame
Kanya
In one word: Fun
I met her on my second day of my trip, nearly one year ago now. I had pipelined her online and we met at Kao San road. She's actually more average looking but she had a great booty. Her English was pretty low level, but somehow she was still one of my favorite girls and she has been my regular for the longest time. She would be picking me up at the airport when I'd come back to Thailand.
We could barely communicate properly, but I always had FUN with her. Something about her attitude, she'd always be enthusiastic; always smiling and laughing; she'd always try to make jokes.
She was still a student, so she was great as a regular as she'd always have time to hang out during the day.
Summary
Good sex, high drive
Fun factor
Bad English, but in a good way
Met on ThaiFriendly (using my free account)
Waan
In one word: Ass
I met her online with ThaiFriendly.com and it must have been one of the easiest lays. She came straight to my room and we talked for about 10 minutes before we were making out and I smashed her. I think I could have done it in 5m as well. She was very high drive and always ready for more, barely giving me time to recover.
Who says Thai girls don't have curves? She did daily squats and you could tell it was working. She was my Brazilian Thai girl.
Besides the great ass and her high drive, she was surprisingly caring. She would always be doing my dishes, cleaning my room, helping me out, taking good care of me if I'd have a hangover. A very feminine girl, she really enjoyed doing these things for me, that's what made her feel good. After wild sex she'd be making the bed and folding up clothes, while I'd be resting and enjoying a drink she'd get me. It made me feel good as well.
While I closed her pretty fast after meeting, she resisted the most against me seeing other girls. We even "broke up" over this, because she wanted me for herself. But after 2 weeks she came back to me and accepted it.
This shows the importance of "willingness to walk away" and frame control. I'd not see her for 2 months or more but she'd be waiting for me. It was really nice seeing her in my last weeks, it felt bad leaving her behind.
Summary:
Great sex, high drive
Very caring
Decent English
Met on ThaiFriendly
Sararat
In one word: angel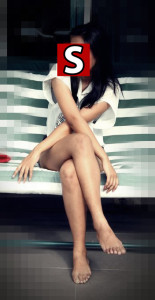 I met Sararat online, pipelined and had a date my 3rd day in Thailand. This girl is an angel. I got her to my room following the normal routine, but then I had exceptional hard LMR (last minute resistance). I had to invent new strategies on the spot… it turned out she was still a virgin. But I managed to bust through the LMR. (I will write up a post on these LMR-techniques shortly)
Obviously the sex was not great as she had a lot to learn. I did not see her that much but she has been a regular from that day till now. And when we did meet, I'd really enjoy the time we spent together. She helped me a lot learning Thai, so patiently.
This girl is one in a million, she does not have a bad bone in her and I'd bet my house on her loyalty. We did a trip to another Thai city where she was my tour guide with benefits.
Her English was pretty bad, but she took classes and she was really motivated to learn and I actually noticed a gradual improvement. I would not see her for a month or two and then I would notice her improved language skills. She was trying hard! But her English was bad in a good way, her text messages were adorable. I would have to read them 3 times and reverse engineer from Thai what she was trying to say, some of them were hilarious: text-o-boners!
Summary
Sex not good (virgin), low drive
Angel: trust worthy, loyalty, caring, sweet
Bad English
Met online
Nattaporn
In one word: Energy
I met Nattaporn walking around in Bangkok. I saw her throwing some glances (approach invitation) and I approached. We went on an instant date and since it was already pretty late, that turned into a party date. We went clubbing and ended up at my place, zero LMR.
I was instantly hooked on her. She was 19 and had energy for days, check the video below to see her dance moves. She was only in Bangkok for a week before she moved on, but we spent most of that time together not leaving the hotel room. Here's a short video of her dancing for illustration purposes:
Her English was really good so that contributed to the fact I had an overal great time with her. I would have spent more time with her if she didn't have to leave Bangkok.
Summary
Great sex, high drive
Fun factor
Very good English
Night game
For pics for the first 4 girls click the box below:
NSFW pictures CLICK HERE
Online game
As you can see 3 of these girls I have met with online game. There are some possible website you can use for online game in Thailand but I would recommend
DateInAsia, this is a completely free website but for Thailand it doesn't offer too much quality girls
ThaiFriendly, the best website for online game in Thailand. I got nearly all my online notches from this website. You can make a free account, which limits you to one free message every 10 minutes.
More Thailand, more Thai girls
For everything you need to know about dating and seducing Thai girls, day game tips, night life guides, shoring, online strategies, the perfect first dates and much, much more check out my Thailand dating guide:  Don't Pay for Sex in Thailand – The ULTIMATE GUIDE on Seduction in Thailand.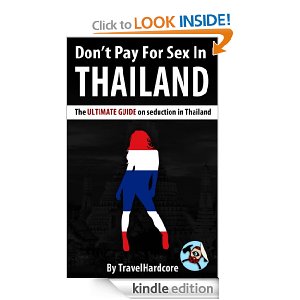 More in this series
Check out part 1 & 3
Memories of Thai Girls (part 3)
Also: Bookmark our blog NOW and make sure to check us out regularly for updates on TRAVEL, GIRLS, ADVENTURE and LIFESTLYE for MEN.