We've been getting a lot of questions on gaming, traveling and making money and it's impossible to get back to all of you.
Today SwoopTheWorld offers TEN 100% FREE Skype Coaching sessions to the first applicants.
Who will benefit from a Skype Coaching session?
Apply for the free session if you have questions regarding:
Identifying your sticking points in your game
Improving your dating life
Gaming girls from a specific region
You are planning to travel to a specif country and want to DESTROY it
If you want to travel the world but don't know how to start
The Skype Coaching can be done from the comfort of your own home, from anywhere in the world and the sessions can be planned to fit your busy schedule.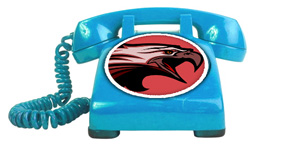 How does it work?
As a start up promotion, we will raffle 10 people from the first applications to receive a FREE 30 minute Skype Coaching session with one of the SwoopTheWorld main authors personally. Send us a list of questions or topics you would like to discuss as well as your home country and maybe you will be selected for these free sessions.
Fill in the application form below.
Tace care,
THC, Fisto, 20Nation